Jazz On The Vineyard
A Premier Martha's Vineyard (MVY) Summer Destination connecting
Great People, Great Music and Great Cause.
JOTV10 Featured Artist: Gregory Porter
The 10th Annual Jazz on the Vineyard events exist in partnership with the Sigma Pi Phi (501c3) to benefit SATO, a Connecticut based organization working to close the achievement gap for minority students by helping families to bridge the "opportunity gap" for our kids. SATO partners with schools and educators to provide academic and cultural opportunities and raise achievement levels for minority students in Hartford, CT and beyond.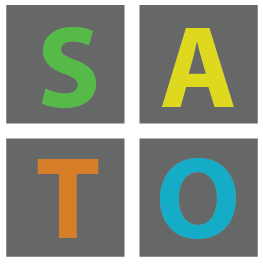 Multi-Grammy Award Winning Artist: Gregory Porter
Known for his warm baritone vocals, Gregory Porter rose to acclaim in the 2010s with his earthy, cross-pollinated brand of jazz, soul, and gospel. A gifted singer of standards as well as more contemporary soul material, Porter has earned favorable comparisons to his idols Nat King Cole, Donny Hathaway, and Stevie Wonder. He announced his arrival by picking up a Grammy nomination for his 2010 debut, Water. After signing to Blue Note, he gained even wider notice for his third album, 2013's Liquid Spirit, which hit number two on the jazz charts,
and won the Grammy for Best Jazz Vocal Album. Although his original songs are his main focus, Porter often returns to his roots, such as on his 2017 tribute album Nat King Cole & Me.
Born in Los Angeles in 1971, Porter grew up in Bakersfield, California, where his mother was a minister. It was through his mother's record collection that he fell under the spell of Cole, learning early on how to imitate him. Along with singing, he was also a gifted athlete, and left high school with a football scholarship to San Diego State University. However, after an injury to his shoulder derailed his sports career, he moved to Brooklyn where he worked days as a chef while performing in local jazz clubs. It was during this period that he met saxophonist, composer, and pianist Kamau Kenyatta.[https://www.northseajazz.com/en/ –> Read More ]
JOTV10 Event Schedule @ The Tabernacle, Oak Bluffs
*Patron Ticket provides access to both the SATO "Havana Night" Kick-off Celebration and the JOTV10 benefit concert.
6:00PM – 8:00PM: "Havana Night" Kick-off Celebration in Oak Bluffs
SATURDAY AUGUST 15TH, 2020
4:30PM – 5:30PM: General Admission seating
5:30PM: Final seating for all ticket holders
5:45pm: Welcome
6:00PM: JOTV@10 Featured artist: Gregory Porter full band (75 min set)
7:30PM SATO Closing Remarks.
8:30PM: Last Oak Bluffs ferry to Woods Hole
9:30PM: Last Vineyard Haven ferry to Woods Hole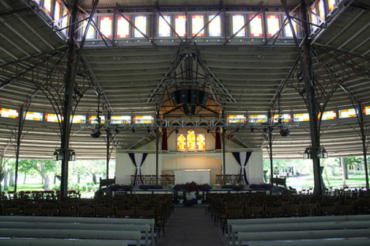 We Thank our 2019 Sponsors for partnering with SATO, INC