SATO's Jazz on the Vineyard is in its 12th year, and we are beyond grateful for all of the ways you show your support of the charitable work done. Money raised through Jazz on the Vineyard 2023 events is a critical part of implementing our programmatic agenda and annual operating budget. Your contribution helps broaden access to opportunities for our youth while building a collective of dedicated and committed individuals.  CLICK HERE about 2023 "EARLY BIRD" SPONSOR PACKAGES!
we thank our 2022 sponsors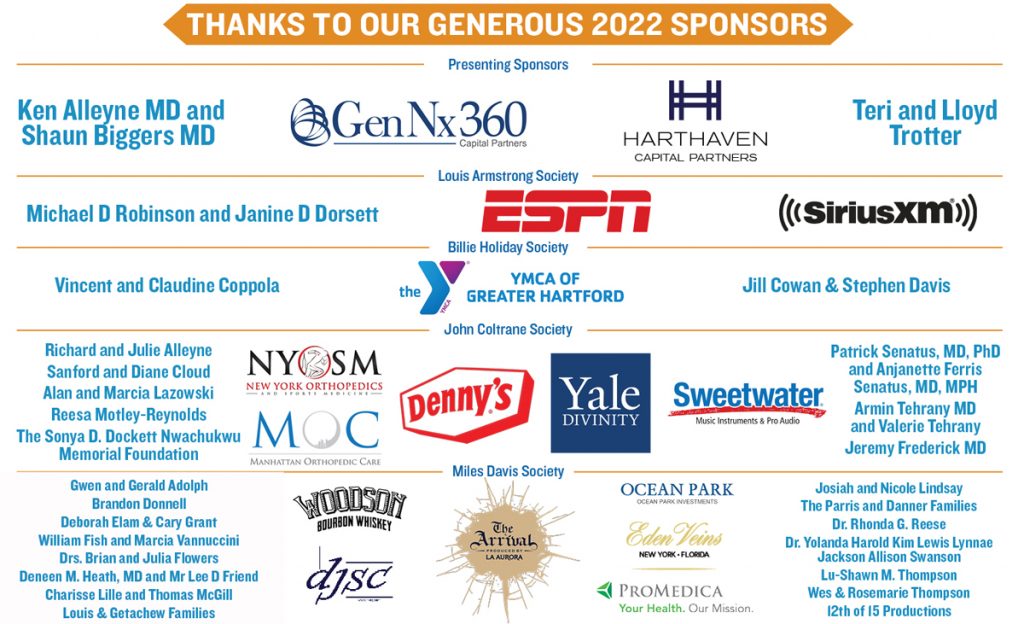 Your tax-deductible gift of any amount keeps our programs alive.
We invite your renewed support – please respond generously!
By Mail:
If you prefer to mail a check directly to the organization please print this page and mail with check to:
Student Achievement Through Opportunity (SATO)
Ref: Jazz on the Vineyard 2023 c/o Kenneth Alleyne
701 Cottage Grove Rd Suite C10 Bloomfield, CT 06002
Thank you for supporting SATO and Jazz on the Vineyard 2023 events!
For more information, please email us at info@jazzonthevineyard.org or call 1-888-407-7098
Founder's: $20,000+ (Presenting Sponsor)
Louis Armstrong Society: $12,000+ (SATO Opportunity Sponsor)
Billie Holiday Society:  $6,0000+ (SATO Achievers Circle)
John Coltrane Society: $3,000+ (SATO Vision Sponsor)
Miles Davis Society: $1650+ (SATO supporter)